Toriko the Movie: Bishokushin's Special Menu
Comments

44
Information
Romaji
Gekijō-ban Toriko Bishoku-shin no Chō Shoku Takara (Bishokushin no Supesharumenyū)
Kanji
劇場版トリコ 美食神の超食宝(びしょくしんのスペシャルメニュー)
Air Date
July 27, 2013
Release Date
DVD/Blu-ray: December 6, 2013
Opening Theme
None
Ending Theme
Theory of Happiness
Credits
Character Design
Hisashi Kagawa
Music
Hiromi Mizutani
Studio
Toei Animation
Movie Guide
Previous
Next
Movie 1
N/A

Toriko the Movie: Bishokushin's Special Menu is the second film of the popular Toriko anime and manga series.
This film takes place between the anime's Golden Wheat Arc and the Four Beast Arc.
Toriko receives an important assignment from the IGO; he is to accompany Biotope head chief Ayame and find the special hidden menu detailing the full-course meal of the legendary Bishokushin Acacia.
The quest to uncover the secret of the special menu takes Toriko, Ayame, Komatsu, Zebra, Sunny and Coco through the dangerous Hungry Triangle to eventually land on the island known as "Acacia's Kitchen". On the island they discover a bounty beyond anything they couldn't have imagined; rare species of animals, Regal Mammoths, terrifying monsters, strange ruins and a giant refrigerator.
Toriko and Ayame explore the ruins where they are confronted by Girim, the former Bishokukai Special Cooking Adviser. Even crazier, the 3 sous chefs and a new GT Robo step in, turning the situation into an all out battle!
After the opening theme just before when Toriko enters the amusement park the three main character of the Gintama anime (Gintoki, Shinpachi and Kagura) can be seen in the crowd toward the right side.
Characters
Beasts
Locations
Items Used
Ingredients
Techniques
Flying Fork (min: 00:11:54)
Fragrance Bazooka (min: 00:20:07)
Impact Knocking Medium (min: 00:20:19)
Impact Knocking Well Done (min: 00:20:20)
Burner Flame (min: 00:20:39)
Blind Smoke (min: 00:28:23)
Poison Rifle (min: 00:29:09)
Fragrance Bazooka (min: 00:29:46)
Spatula (min: 00:29:55)
18-Hit Nail Punch (min: 00:30:25)
Poison Machine Gun (min: 00:30:39)
Poison Sword (min: 0031:16)
Cross Fork Knife (min: 00:31:33)
Flying Fork (min: 00:35:34)
Poison Machine Gun (min: 00:35:43)
Hair Punch (min: 00:35:52)
Flying Fork (min: 00:36:06)
Doku Hou (min: 00:36:11)
18-Hit Nail Punch (min: 00:36:16)
Poison Sword (min: 00:36:17)
Flame Fist (min: 00:36:20)
Burner Spear (min: 00:36:37)
Cold Smoke (min: 00:36:49)
Breath Bazooka (min: 00:37:58)
Poison Sword (min: 00:38:50)
Hair Lock (min: 00:38:56)
Spatula (min: 00:39:01)
Fork (min: 00:39:09)
Knife (min: 00:39:11)
Nail Punch (min: 00:39:13)
Roar Bullet (min: 00:42:23)
Knocking (min: 00:45:09)
Poison Armor (min: 00:46:21)
Leg Knife (min: 00:46:27)
Super Spatula (min: 00:47:00)
Thunder Noise (min: 00:47:38)
??? (min: 00:48:05)
Zebra's Intimidation (min: 00:49:08)
Sunny's Intimidation (min: 00:49:08)
Coco's Intimidation (min: 00:49:09)
Toriko's Intimidation (min: 00:49:10)
Meteor Noise (min: 00:49:26)
Poison Missile (min: 00:49:29)
Flying Fork (min: 00:49:34)
30-Fold Super Spatula (min: 00:49:38)
Endorphin Smoke (min: 00:53:54)
Autophagy (min: 00:54:15)
Toriko's Intimidation (min: 00:54:18)
Leg Knife (min: 00:55:14)
Burner Flame Fist (min: 01:02:18)
Toriko's Intimidation (min: 01:02:33)
100-Hit Nail Punch (min: 01:02:27)
5-Fold Spatula (min: 01:12:12)
Salt Pepper Smoke (min: 01:12:26)
Barbecue Dressing (min: 01:12:28)
Music
Movie 2 OST: Theme #01: Prologue (プロローグ) (min: 00:02:23)
Movie 2 OST: Theme #02: Go Shock My Way!!/Kushida Akira (豪食マイウェイ!! -劇場版-/ 串田アキラ) (min: 00:03:24)
Movie 2 OST: Theme #03: Sweets Land (スウィーツランド) (min: 00:05:05)
Tina no Gourmet Radio DJ: Theme #2: Gourmet News (min: 00:07:22)
Movie 2 OST: Theme #04: Hishou? Bouken no Hajimari (飛翔?冒険のはじまり) (min: 00:08:22)
??? (min: 00:11:18)
Movie 2 OST: Theme #05: Soudai Naru Acacia no Kitchen (壮大なるアカシアのキッチン) (min: 00:12:52)
Movie 2 OST: Theme #06: Ore ha Zonge da! (おれはゾンゲだ!) (min: 00:14:38)
Movie 2 OST: Theme #7: Bishokushin no Iseki (美食神の遺跡) (min: 00:16:23)
??? (min: 00:18:04)
Movie 2 OST: Theme #8: Girimu no Chousen (ギリムの挑戦) (min: 00:18:30)
Movie 2 OST: Theme #9: Ayame no Theme (あやめのテーマ) (min: 00:23:17)
Movie 2 OST: Theme #10: Omoide no Hors d`Oeuvre (思い出のオードブル) (min: 00:25:21)
Movie 2 OST: Theme #11: Kiki Semaru (危機せまる) (min: 00:26:25)
Movie 2 OST: Theme #12: Dairansen (大乱戦) (min: 00:28:02)
Movie 2 OST: Theme #13: Toriko Hangeki (トリコ反撃) (min: 00:31:16)
Movie 2 OST: Theme #14: Girimu no Kako (ギリムの過去) (min: 00:33:17)
Movie 2 OST: Theme #15: Toriko Kusen (トリコ苦戦) (min: 00:35:23)
Movie 2 OST: Theme #17: Majuu Fukkatsu (魔獣復活) (min: 00:40:16)
Movie 2 OST: Theme #18: Bishoku Shitennou Shuuketsu! (美食四天王集結!) (min: 00:42:27)
Movie 2 OST: Theme #19: GT Robo Geigeki (GTロボ迎撃) (min: 00:44:32)
Movie 2 OST: Theme #20: Daimajuu Endloss (大魔獣エンドロス) (min: 00:46:35)
Movie 2 OST: Theme #21: Shitennou Gattai Waza (四天王合体技) (min: 00:49:01)
Movie 2 OST: Theme #22: Majuu wo Kurau Girimu (魔獣を食らうギリム) (min: 00:50:41)
Movie 2 OST: Theme #23: Super Girimu no Kyoui (スーパーギリムの脅威) (min: 00:53:20)
Movie 2 OST: Theme #24: Komatsu to Ayame no Omoi (小松とあやめの想い) (min: 00:56:08)
Movie 2 OST: Theme #25: Super Toriko Mezameru (スーパートリコ目覚める) (min: 00:57:46)
Movie 2 OST: Theme #26: Shouri no Hyaku Ren Kugi Punch (勝利の100連釘パンチ) (min: 01:01:30)
Movie 2 OST: Theme #28: Yomigareu Omoide (よみがえる思い出) (min: 01:04:33)
Movie 2 OST: Theme #29: Aratana Inochi no Tabidachi (新たな命の旅立ち) (min: 01:06:13)
Movie 2 OST: Theme #30: Kyuukyoku no Recipe (究極のレシピ) (min: 01:09:11)
Movie 2 OST: Theme #31: Acacia no Special Menu (アカシアのスペシャルメニュー) (min: 01:11:45)
Movie 2 OST: Theme #32: Epilogue? Michi Naru Aji wo Motomete (エピローグ?未知なる味を求めて) (min: 01:15:43)
OST 1: Theme #1: Gourmet Age (グルメ時代) (min: 01:17:03)
Movie 2 Ending: Theory of Happiness (min: 01:18:28)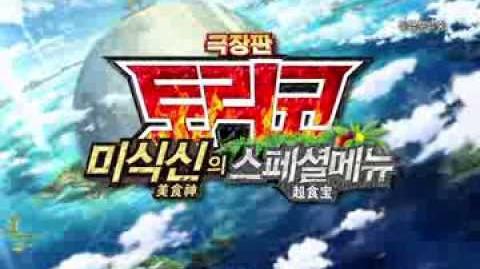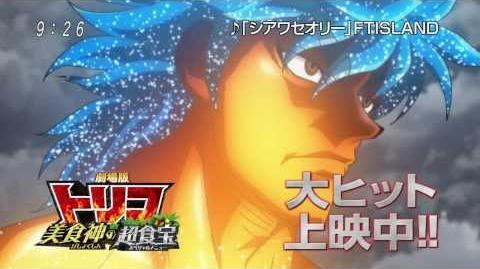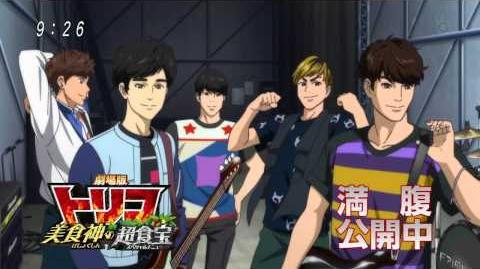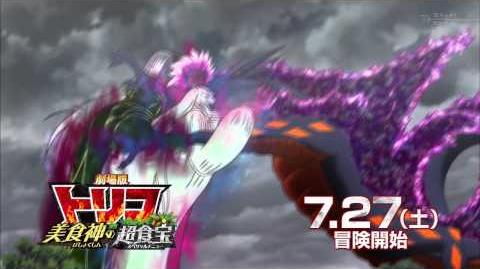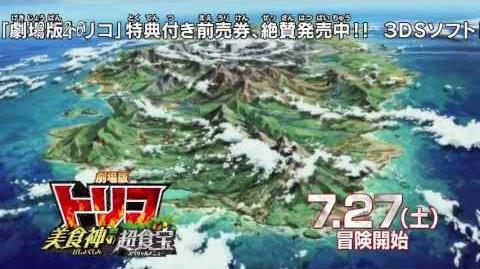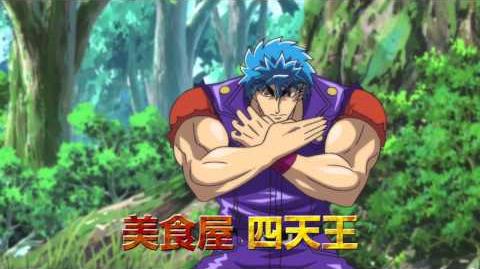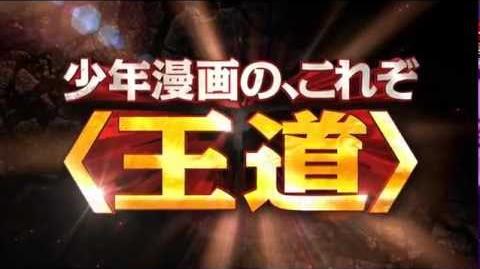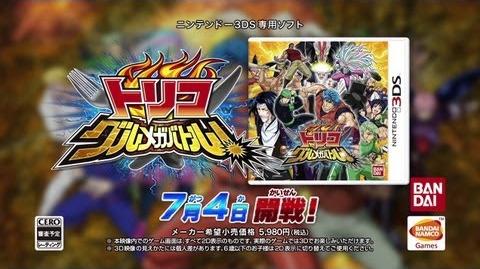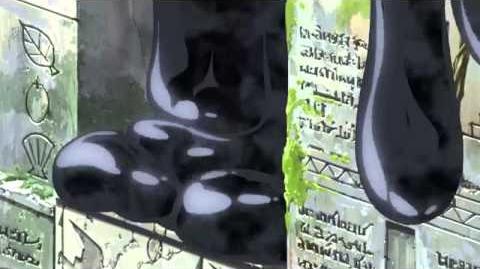 References
Edit