Toriko Bakushoku Gourmet Battle
Kanji
トリコ 爆食グルメバトル!
Romaji
Toriko Bakushoku Gurume Batoru
Information
Developer
?
Publisher
Namco Bandai Games
Genre
Social Network Game
Platform
PC

Games

Previous
← None
Next
{{{next}}} →
Toriko Video Games
Information
Edit
A Social Network Game by Namco Bandai for the PC.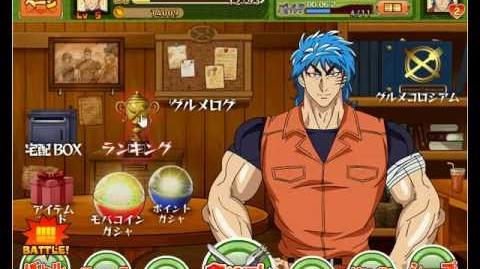 Ad blocker interference detected!
Wikia is a free-to-use site that makes money from advertising. We have a modified experience for viewers using ad blockers

Wikia is not accessible if you've made further modifications. Remove the custom ad blocker rule(s) and the page will load as expected.