Million Tree's seed
Comments

0
1,818pages on
this wiki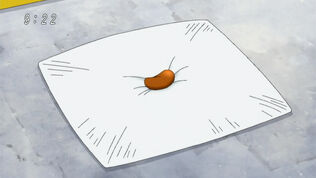 It is one of the mysterious ingredients in Ichiryu's Full Course Menù. It was located in a chest in the 8th Biotope defended by the Basilicroc. When the chest was opened by Toriko and Coco the ingredients voice could be heard by chef all over the world.
The identity of the dish was revealed by Setsuno.
The Million Tree itself is a rather common tree located in the Gourmet World.