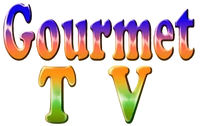 Gourmet News
is an international news broadcaster that not only focuses on the latest gourmet-related events but also covers a wide array of reports and subjects. Aside from television broadcast it also distributes news through its online website and other sources. It is the most viewed and trusted news source in the world.
Known Employees
Edit
Anime Segment
Edit
The anime also featured Gourmet News as a segment at the end of several episodes early on in the series which were hosted by Tina. It was featured after the ending theme and before the introduction of the next episode. Tina the host will tell the viewers what kind of ingredients Toriko has captured in that episode. Later on Gourmet News began showing viewers how to replicate the flavors of ingredients seen in the anime.
Gourmet News was later replaced by the segment TinaPan.
Ad blocker interference detected!
Wikia is a free-to-use site that makes money from advertising. We have a modified experience for viewers using ad blockers

Wikia is not accessible if you've made further modifications. Remove the custom ad blocker rule(s) and the page will load as expected.