Go Shock My Way!!
Comments

8
2,544pages on
this wiki
This article or section is a stub!

"What the Hell?! This thing's disgusting! DISGUSTING!! Where's the frigging beauty here?!"

Help Sunny and Toriko Wiki by beautifying and improving this article.
Name
Name
Go Shock My Way!!
豪食マイウェイ
Goushoku My Way!!
Info
Artist
Akira Kushida
Opening Number
2
Episodes
99 - 147
Length
01:30 (TV)
Air Date
April 7, 2013
Release Date
April 24, 2013

Opening Guide

Previous
← Guts Guts!!
Next
None →
List of Toriko Music


Rōmaji lyrics
Edit
Go! Shock!! Shokku!! Shokku!!
Gou!! Shokku!!
Onaji yume kueru nakama
Onaji mirai wakeru nakama
Omaera to nara gou shokku mai uei!
Oretachi no chikara awase
Butsuketara muteki daro
Saa, miseteyarou
Umai mon wa inochi wo kureru
Dakara subete ni kansha shite
Itadakimasu!!
Makerannee!! Tomarannee!!
Sore wa yuzurenee
Kachitoru nda!!
Shock! Shock! Shokking!!
Kugi Panchi!! Mugendai!!
Kono kobushi de tsuranuke
Gou shokku mai uei!!
Teeburu wo kakomou ze
Ore tachi wa ashita no tame ni
Go! Go! Shokku!!
01. トリコ オープニングテーマ 豪食マイウェイ!!
歌:串田アキラ 作詞:山田ひろし 作・編曲:櫻井真一
歌:串田アキラ 作詞:山田ひろし 作・編曲:櫻井真一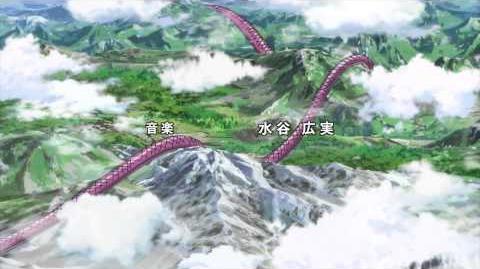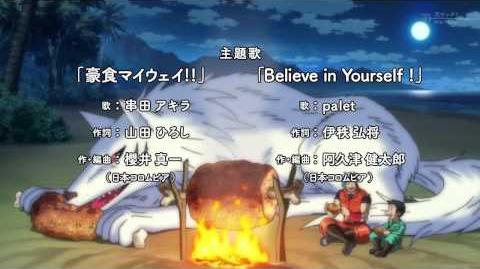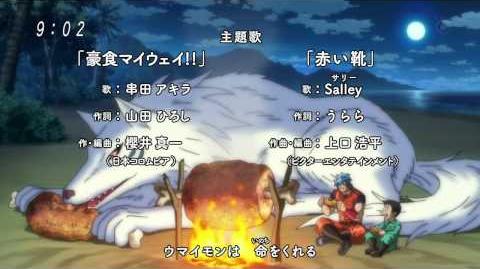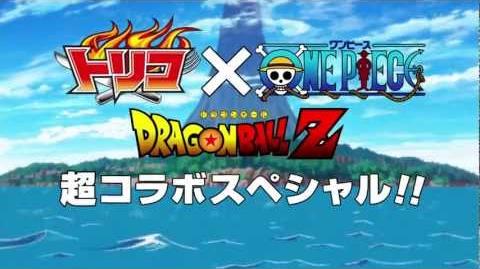 At Episode 106, the animation got slight additions at (min: 0:15 to 0:25) where the lyrics start.
The Four Beast's "Limbs" were shown as a silhouette until version 3.
References
Edit